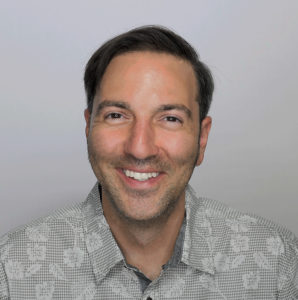 Jason Sherman is a successful Creative, award winning filmmaker, published author, tech startup expert, and has a background in journalism. As co-founder of the popular video discovery app Instamour, he has been featured by several media outlets including the Wall Street Journal, USA Today, The Verge, and ABC News. Jason is fluent in Spanish, is a classically trained violinist, and was a featured speaker on FOX's Emmy award winning Futurist TV Show: Xploration Earth 2050.
Jason runs a web and mobile dev shop and film studio from Philadelphia, Pennsylvania. He gives guest lectures at area universities, and regularly supports hackathons or tech events as a mentor and judge. His methodologies on entrepreneurship and data driven decisions are his main source of education to those he helps all around the world.  His startup book Strap on your Boots is the culmination of his life's work to help other entrepreneurs succeed with a podcast of the same name, and is the focus of a class he created called Startup Essentials. He originally taught the course as a guest lecturer at area universities, including the Wharton School of Business and now the course is available online for students on Udemy and Skillshare.
Most books on how to succeed have been written by millionaires who were in the right place at the right time. Those books simply don't work for the masses. That's why the methodologies, tactics and strategies in this guidebook can be duplicated by anyone. All you need is motivation, patience, and the willingness to learn.
If you are an entrepreneur who has hit a wall and aren't sure how to break through it, then this guide is written just for you. Or if you are just starting out in the world of startups, then save yourself thousands of dollars and a couple years of your valuable time by reading this book before you start your company.
If you'd like to dive even deeper into the world of entrepreneurship, get hands on with the Udemy Course – Startup Essentials: Become an Entrepreneur. It was originally created and taught by Jason as a guest lecture for the entrepreneurship department at UPenn's Wharton school at the request of PhD students.
If you are new to entrepreneurship and are ready to bootstrap your first startup, or have already created a business and want to learn how to get to the next level without spending a lot of time and money, then this is the course for you! Here it is on Udemy, or also on Skillshare.
48,582 total views, 24 views today