Zero to CEO: How to best engage with your startup remotely with Dr. Sue Haywood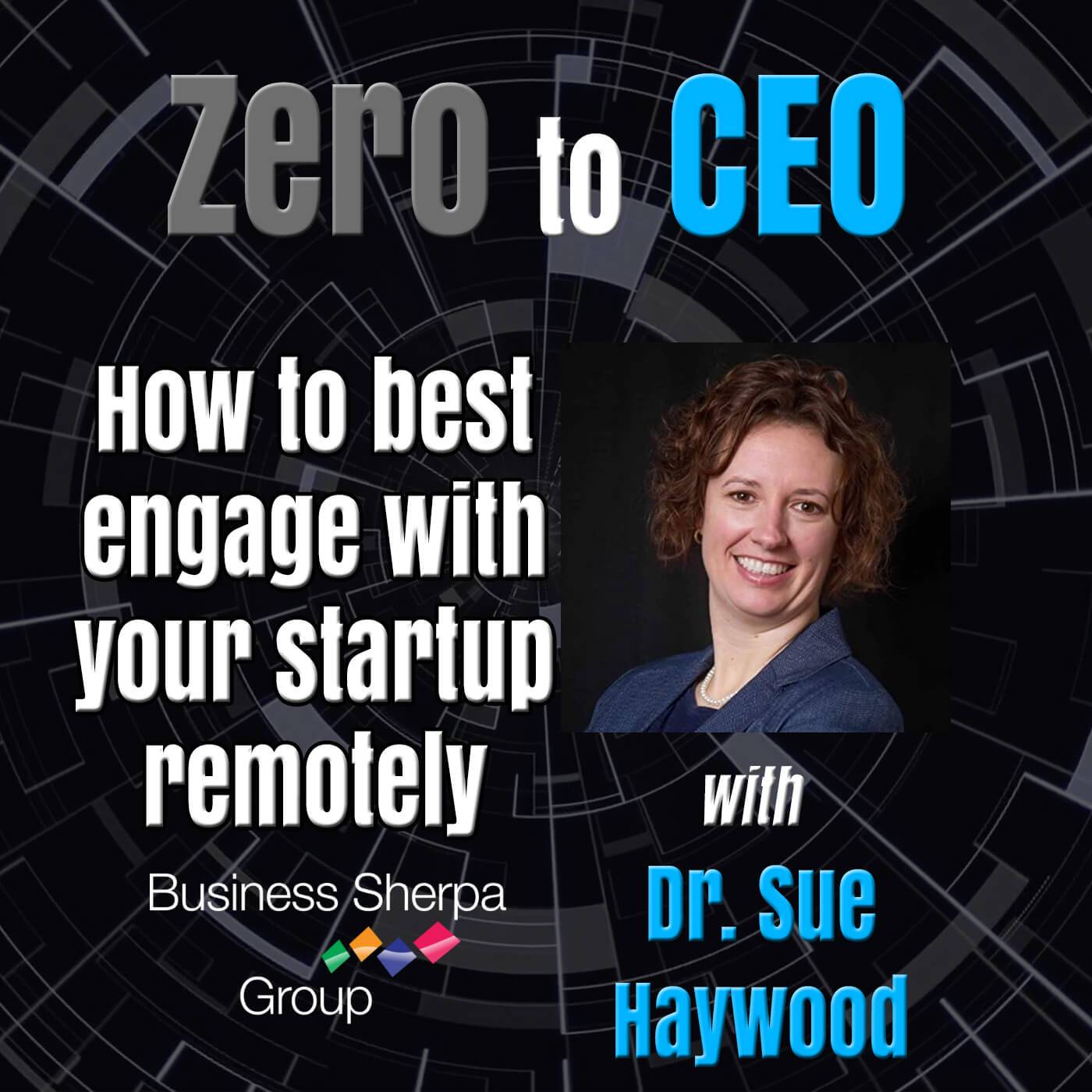 In this episode of Zero to CEO I speak to Dr. Sue Haywood about the reasons why your employees aren't working as hard for you, and how you can change this. It could be that they can't see how their work makes a difference. Employers have identified mental health problems and burning out as the major forces threatening the continuity of workplace cultures in 2022. Why is it so important for companies to invest in mental health and wellness resources for their employees? Traditional incentives and rewards are not enough for many employees today. What's working to attract and retain top talent during The Great Resignation, and why? Tips on how leaders can drive effective organizational change.
Dr. Sue Haywood is the Director, HR Practice, and Head People Officer at Business Sherpa Group, a management consulting firm that helps SMEs thrive by advising them on how to close operational and strategic gaps that limit their growth. She also served as a Commissioned Officer in the Canadian Armed Forces, is an Adjunct Professor at Queen's University's Smith School of Business, and has a Ph.D. in Human Resource Management from Walden University.
Listen to the Podcast episode here:
Or Watch the Video here:
328 total views, 1 views today